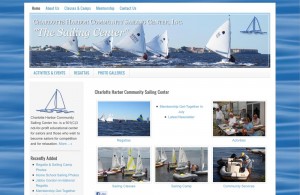 I broke down not long ago and bought the StudioPress Pro Plus All-Theme Package — a collection of themes that are all based on StudioPress's Genesis framework. I have not previously been a WordPress power-user, and I hadn't previously used WordPress all that much. So I've been reluctant to spend money on commercial themes when there are so many free themes readily available. But something about the StudioPress design approach, and their attention to detail and customizability has been catching my eye for a long time.
When I realized how powerful and capable WordPress has become, I knew I needed a collection of themes that I could customize and re-use over and over, so that I didn't have to keep spending hours hunting for a suitable theme, and then more hours learning how to customize it.
The StudioPress designs are attractive: clean and elegant, not cluttered. The themes are fully widgetized, with plenty of built-in customization options, plus a special plug-in to take advantage of the "hooks" that the Genesis framework uses. They're mobile responsible and built with HTML5, so they're able to take advantage of all of the most recent technological advances in website architecture.
There's a built-in subscription form. Default layout options – Content-Sidebar, Sidebar-Content-Sidebar, extra custom menus in the header. Drop-down menus. Many of the StudioPress themes offer color choices and other extras. Oh, and they're very search-engine optimized.
One of my favorite aspects is that StudioPress explicitly allows me to use these themes on clients' sites. I can send a client to the main StudioPress Themes page and tell them, pick out any one that you like, they're all already paid for.
I created a site for the Charlotte Harbor Community Sailing Center on the Lifestyle Theme. I have to say, I love the Lifestyle theme. I've used the Lifestyle theme for several client sites, and I'll probably switch a couple of others over to Lifestyle. It's a very clean, elegant design, easy on the eyes, easy to customize, and easy to navigate. Magazine Pro is another favorite. This site uses Agency Pro.