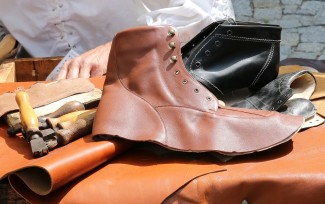 Long after my website began looking outdated, I have finally created a new and improved Tropical Web Works site! The old saying is often true that the cobbler's children have no shoes, because the cobbler is so busy making shoes for his paying customers that he has no time to make shoes for his own children.
I've been moving toward using WordPress for most of my clients' sites. This site itself now runs on WordPress, using a carefully selected set of plugins, such as SuperCache to speed up the site, some spam-prevention plugins, a backup plugin, and several others.
I used the Agency Pro child theme with the Genesis framework. It's no secret that I've long been a fan of the StudioPress Genesis themes, and I'm diggin' this theme. I have a "splashy" home page without the long wait and search engine penalties of a Flash/splash page. It's easy to highlight my recent client work. The site is fully responsive so that it displays nicely on smart phones, tablets, laptops, and big desktop screens. It takes advantage of some of the newest CSS and HTML properties.
And… with any luck… it will encourage me to practice what I preach. I tell my clients to keep their sites updated — but I don't. I tell my clients they need to blog regularly — but I haven't. I tell my clients they need to have mobile-friendly sites — but I didn't. I tell my clients they need a business Facebook page  and post to it regularly — but I didn't.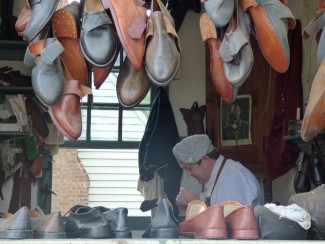 This cobbler is busy enough with client work during the week that I cobbled together my new website over a week-end, so there might be some problems. I haven't done quality testing as extensively as I would for a client's site before taking it live. So yes… I still have a touch of cobbler syndrome. Recognizing I have a problem is the first step toward solving it.